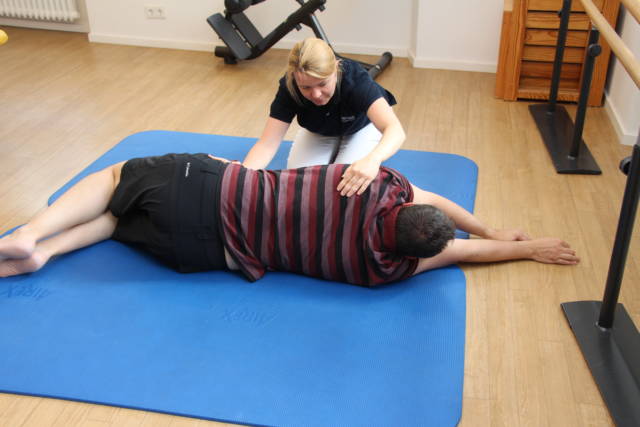 You have probably experienced cervical, thoracic or lumbar back pain at some point in your life. The causes vary, sometimes we wake up in the morning and don't know why it suddenly hurts after a night out. Sometimes we know exactly that we made a wrong move or lifted something too fast or too heavy Or maybe there was just too little movement after a long day at the office or travelling?
Through a thorough interview and examination, I assess which structure has been damaged (joint, muscle, fascia, nerve) and then adjust the appropriate therapy.
My patients also receive from me some simple exercises for home or office and practical tips on how to avoid problems in the future. Prevention is always better than treatment!
For companies, I have developed the Keep Your Team Fit programme, where I show employees how to take care of their health in the office.