I am a physiotherapist and teacher.
I support the recovery of my patients and the professional development of physiotherapists and occupational therapist.
I will help you gain knowledge so that you can help your patients.
My motto is "docere, delectare, movere" – to teach, to find pleasure (in learning), to move.
Cicero in his work entitled "Officia oratoris" describes this triad as the duties of a lecturer. He is to teach his listeners, while at the same time delighting and moving them. "To "move both" emotionally, but also to as "change their minds", "lead them to a new opinion".
I try to share my knowledge and experience so that my clients enjoy learning.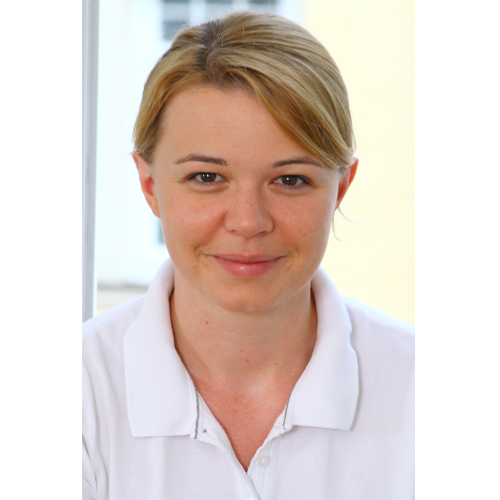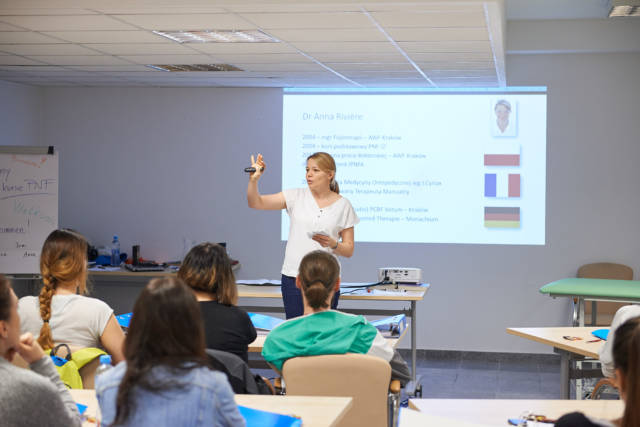 I "move" literally and figuratively. I will show you exercises, activities, therapeutic techniques, but also provide you with a body of knowledge so that you can build therapeutic strategies on your own. Because a good teacher does not instruct but shows the way.
What distinguishes me is that I work with both neurological and orthopaedic patients. I wrote my master's thesis in neurology and my doctoral thesis in orthopaedics. I completed postgraduate schools of Manual Therapy and Orthopaedic Medicine, and at the same time, I am an international instructor of the PNF (Proprioceptive Neuromuscular Facilitation) method, which has its roots in neurology.
Often these two fields are separated, "ortho" or "neuro" courses are done. I have found that the common ground that guarantees success in treating patients from both groups is knowledge about postural control. In my courses, you will get the tools to work with a wide range of patients. During the course, I ask about your expectations and organize the classes according to the "therapeutic" needs of the participants. This makes each course unique.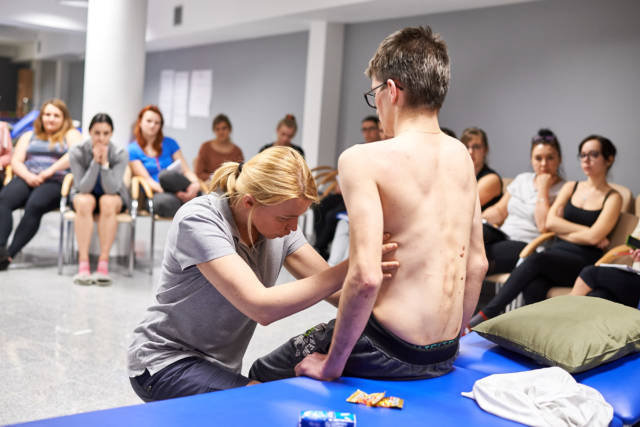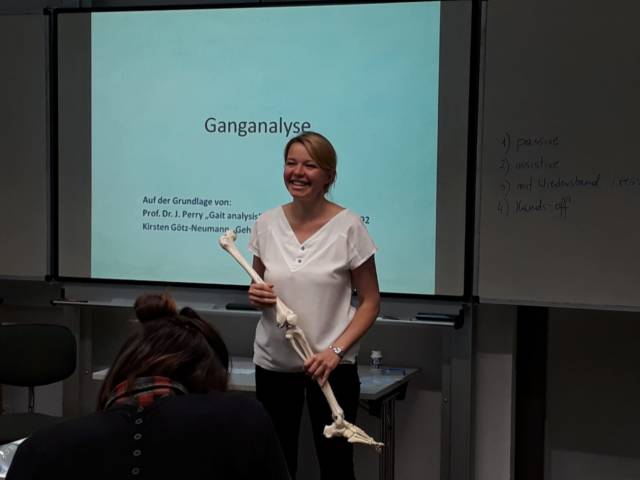 Professional career
Right after my studies, I started working at the A&S Studio in Krakow, with a group of fantastic physiotherapy enthusiasts. Today, those people form the Polish Functional Rehabilitation Centre VOTUM, or Reha Krak Rehabilitation Clinics. We exchanged experiences, looked for solutions together, attended workshops after working hours. We were all thirsty for knowledge and full of desire to help our patients. I was lucky to have met them.
I conducted therapy with patients after craniocerebral traumas, spinal cord injuries, strokes, multiple sclerosis, Parkinson's disease, but also with children with posture defects and adults with pain problems and after musculoskeletal surgeries.
Another smile of fate… At the same time as working in the office, I spent many years translating courses at the Reha Plus training center, which gave me the unique opportunity to learn from the best instructors of well-known rehabilitation methods. Their vast knowledge, variety of approaches to therapy, different ways of teaching, formed my workshop as a physiotherapist and lecturer.
Over ten years ago, my husband and I moved to Munich. Here again, I found enthusiasts for my profession. I work in a practice that also specializes in the therapy of craniomandibular dysfunctions. Thanks to my colleagues and training I have expanded my workshop in this narrow field of physiotherapy.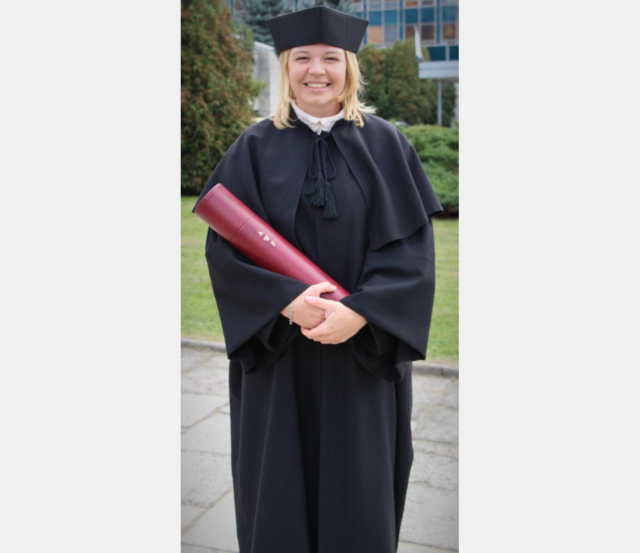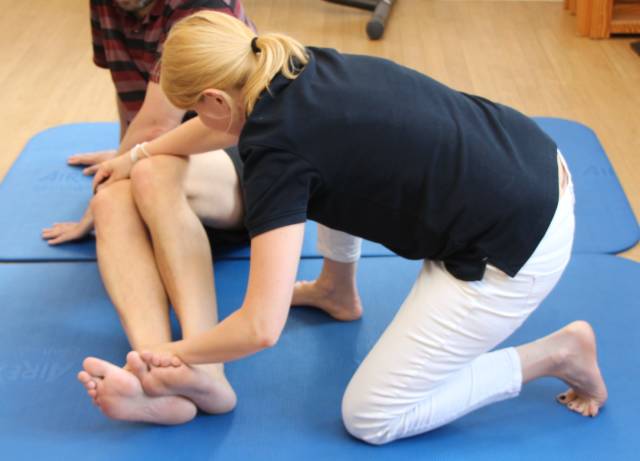 In addition to conducting PNF training, I have created the "Lucky 7" program for therapists – seven simple rules for regulating muscle tension, when treating, among other things, so-called "spasticity". For companies, I elaborated the project "Keep Your Team Fit", where I explain to employees how to take care of their healthy posture in the office.
You can find my CV here
Privately
I love cooking and hiking in the mountains, and riding my bike to work. I am fluent in Polish, German, English, and French. Because of my passion for cooking, I am currently learning Italian.
Let us meet and exchange experiences. Write to me or sign up for one of my courses.
The magic of creation...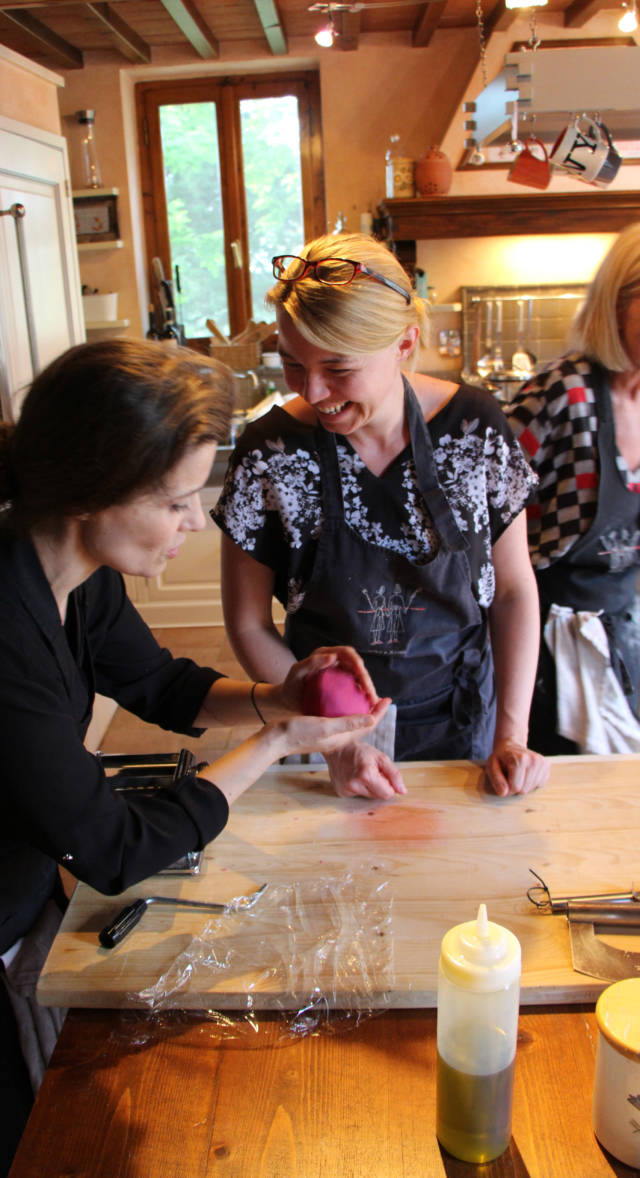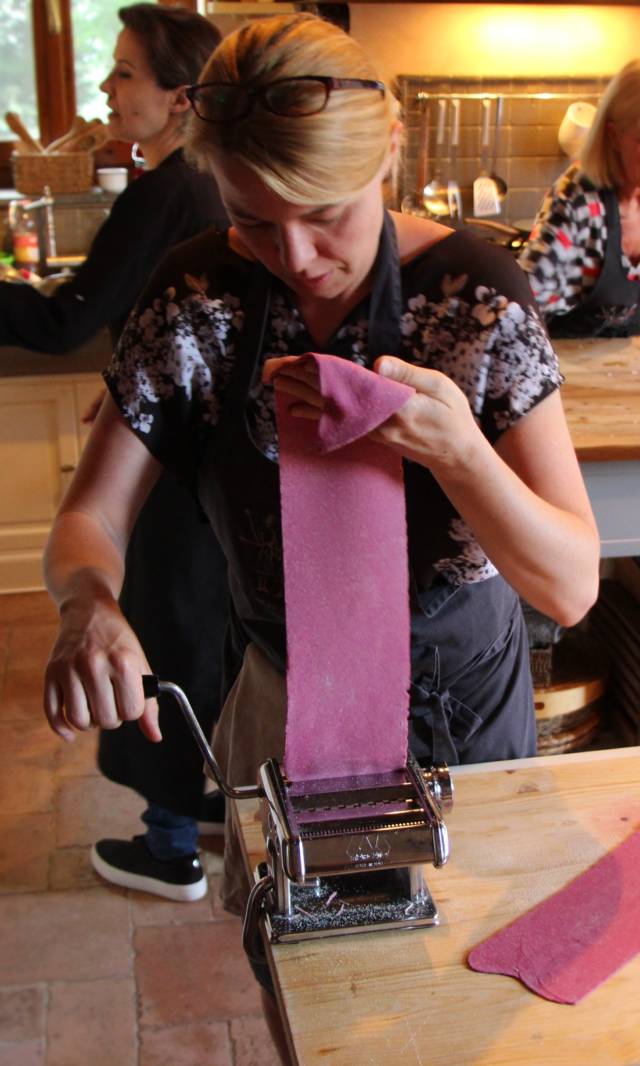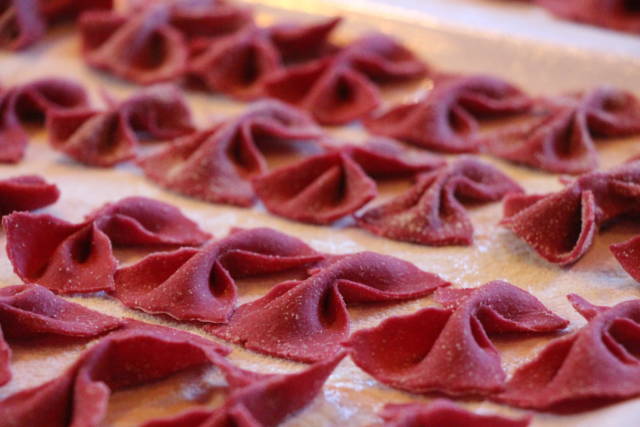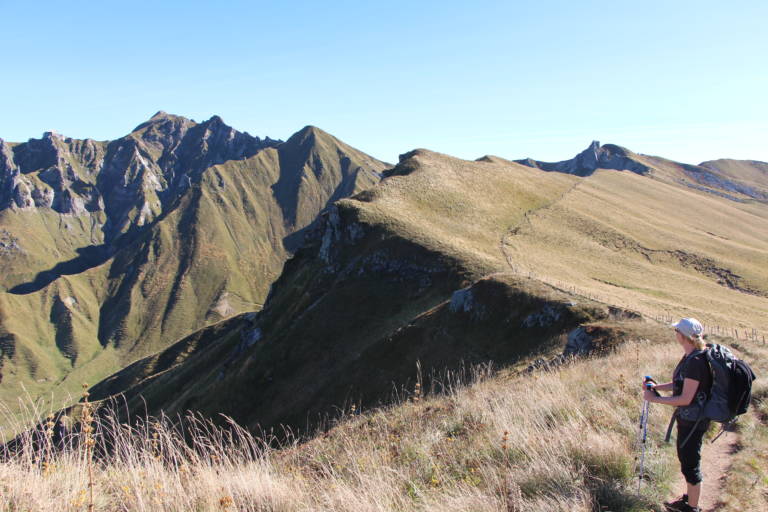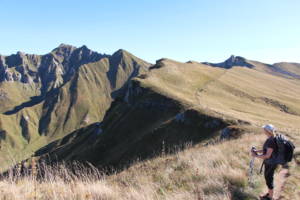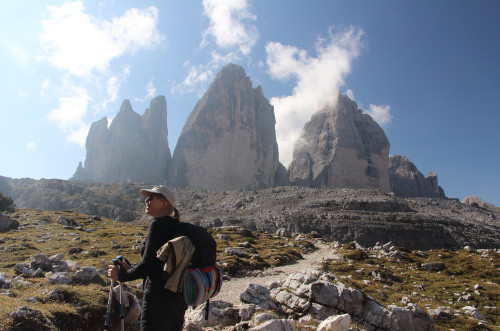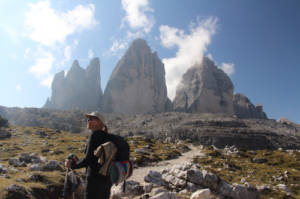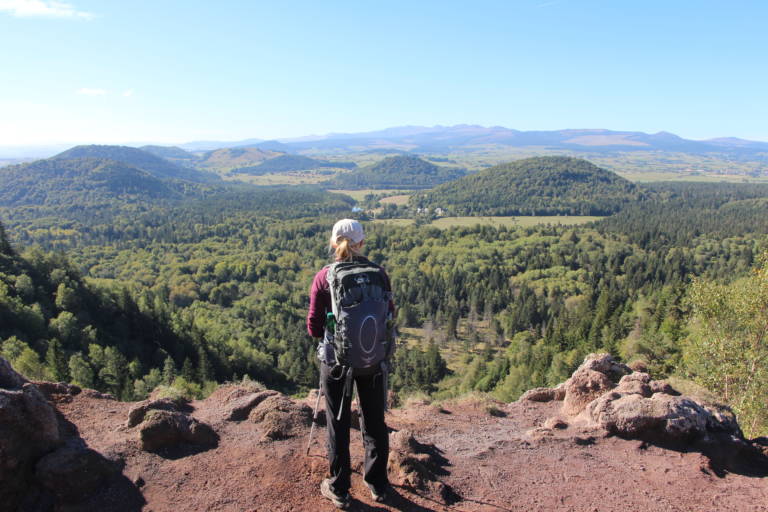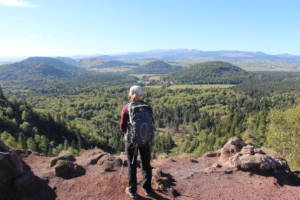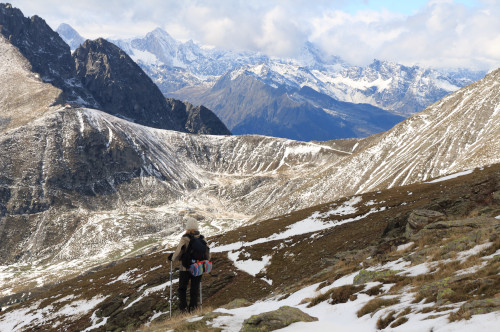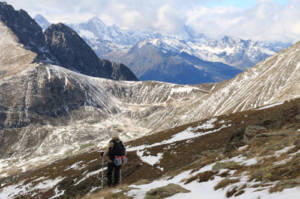 2009 - 2013
Doctoral studies - AWF Cracow; Doctoral dissertation on the influence of Achilles tendon injuries on biomechanical variables of the operated lower limb.
1999 - 2004
Master studies - AWF Cracow; Master's thesis on rehabilitation of neurogenic bladder. Graduated with honours.
2018/09
Certified PNF teacher in Germany (PNF Fachlehrer).
2014 - 2019
Assistant International PNF Association.
2013 - 06/2021
Physiotherapist at the Physiomed Bogenhausen in Munich, Germany.
2011 - 2013
Physiotherapist at a rehabilitation practice in Munich Praxis am Prinzregentenplatz.
2005 - 2011
Translator of PNF and Bobath courses for Reha Plus Edukacja S.A. in Cracow.
2004 - 2011
Physiotherapist at A&S Studio in Cracow.
2009 - 2014
Certified Manual Therapist.
2006 - 2009
International Therapist of Orthopaedic Medicine after James Cyriax.
2004/10
PNF course and scoliosis.
2004 - 2006
PNF courses; Levels I - V; International PNF therapist.
2003 - 2004
McKenzie courses Level A, B, C.
2003 - 2004
Postgraduate studies in pedagogy – AWF Krakόw.
2009/13/3
Medical Rehabilitation: the Rocker Mechanism.
2010/01
Practical Physiotherapy and Rehabilitation: the PNF concept - a review.
2010/05
Practical Physiotherapy and Rehabilitation: orthopaedic medicine according to James Cyriax - a review.
2010/09
Physical activity in prevention and health promotion: How to keep fit while avoiding sports injuries?
2010/3
Orthopaedic Quarterly: Assessing quality of life in patients with hip osteoarthritis.
2011/07
Physical activity in prevention and health promotion: ICF a common language in the disability debate.
2012/09
Physical activity in prevention and health promotion. Application of the PNF concept in the treatment of scoliosis.
2019
Vademecum Fizjoterapeuty edited by Jan Szczegielniak, co-author of the chapter Introduction to rehabilitation of people in coma.
2020/1
zur Sache Physiotherapie LVB Bayern: Review of the book PNF in Practice.
Fluent: English, German, French.
Mother tongue: Polish.